Pharmaceutical Refrigerators
Pharmaceutical Refrigerators specifically designed to maintain an internal temperature between +2°C and +8°C.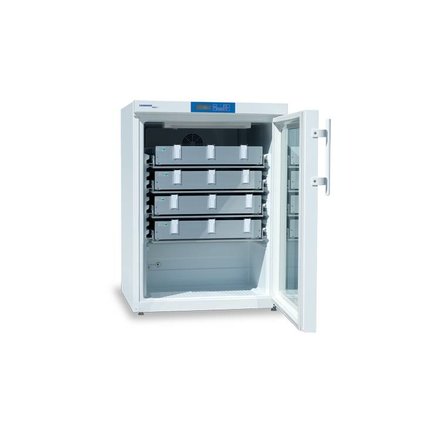 Safe storage that meets highest requirements!
Liebherr pharmaceutical refrigerators safely store high-quality preparations and sensitive medications at all times. This is achieved by a combination of precise electronic controls, highly effective insulation, an optimised forced-air cooling system, and premium-quality workmanship. Visual and acoustic alarm systems warn of any temperature deviations.