Dometic

HC502 Medicine refrigerator DIN58345
Voor meer info : +31 35 622 72 88
Direct persoonlijk contact
Medicijnkoelkast specialist
Description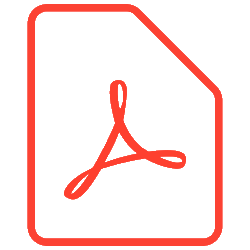 Dometic HC 502 Brochure
The perfect solution for hospitals and health centers where heat sensitive medicines must be stored at a temperature of + 2 ° C to + 8 ° C. With integrated fan for a constant temperature and acoustic signal when the door is open for longer than 20 s.
With the reliable convenience of a constant temperature thanks to an integrated fan, the Dometic HC 502 is the ideal solution for hospitals and health centers where heat-sensitive medicines are stored. The content is cooled to a temperature of +2 ° C to +8 ° C. An audible signal is given when the door is open for more than 20 seconds. The HC 502, with a capacity of 35 liters, features a door lock for safe storage and drawers with flexible compartments for organized medicine storage.
DIN: suitable for long-term medicine and vaccine storage. Equipped with a battery that maintains the temperature values and an anti-freeze function. If the power supply is interrupted, the monitoring functions of the electronics are maintained for at least 12 hours by an integrated, rechargeable battery. This battery is automatically charged when the device is connected to the mains and switched on. Visual and audible alarm warning in case of temperature deviations and thanks to the integrated battery the alarm remains active for 12 hours.
3 x Handy and robust extendable drawers
Control panel on the door
Compressor medicine refrigerator with fan
Temperature fixed at 5 degrees Celsius (DIN version)
Door-open alarm and fan alarm
Digital display in the door
Min.-max. thermometer in the control panel

Extra on DIN version:

Emergency battery for temperature measurement for 12 hours in case of power failure
Connection for external alarm functions
Safety thermostat (antifreeze)
There are two sockets with two floating contacts on the back of it
device that can be used to trigger an additional external alarm
(acoustic or visual).

Energy consumption: 0.28
Energy class: A +
Noise level: 42 dB
Lock + 2 keys
Control panel on the door
Compressor medicine refrigerator
Temperature fixed at 5 degrees Celsius
Door-open alarm and fan alarm
Digital display in the door
Min.-max. thermometer in the control panel
Specifications
Brand:

Dometic

Article number:

HC502D

DIN58345:

yes

Size ( H x W x D ):

486x494x592 mm

Gross capacity, total:

35 liter

Energiy ( year ):

kWh

Temperature range:

+2ºC tot +8°C

Max. fluctuation :

4,7 °C

Fixed setpoint 5°C:

Yes

Cooling:

Dynamic

USB datalogger:

No

Defreeze:

Manually

Temperature- and dooralarm:

Yes

Pass through for sensor:

Yes

Lock:

Yes

Door hinges:

Right
Volgens onze experts
DIN58345
3 drawers
Compressor Technique
22 litres capacity